Microscopix was the winning demo entry at the TRSAC 2012 demo party held in Arhus, Denmark at the end of October 2012. Created by the recently re-formed group Litewerx  it's a lovely combination of WebGL powered visuals smoothly synced to an ambient soundtrack. The scenes flow from what look like DNA strands, to blood cells to beautifully lit organisms, all supporting the 'microscopic' name. It's short but well sequenced and relaxing to watch.
The demo launcher allows you to configure how you watch it, but it still needs a relatively decent spec machine to run. And as is usual for demos you really need to use Chrome or Firefox for performance.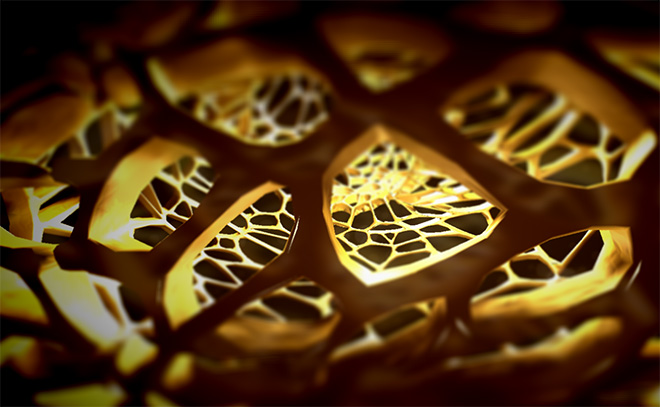 After last years Anaemia demo it was great to see Litewerx return for a second helping of WebGL. I'm enjoying the way that web based technologies are becoming more and more common within the demo scene. It's not that they allow coders to make better demos, but that the reality is that most developers are time-poor and struggle to balance their hobbies with real life, so it's important for them to have as many means as possible to express their creativity and get it built fast. And if web technology allows for that then it's surely a good thing.
View Microscopix here (WebGL required)